Push-out Truck deliveries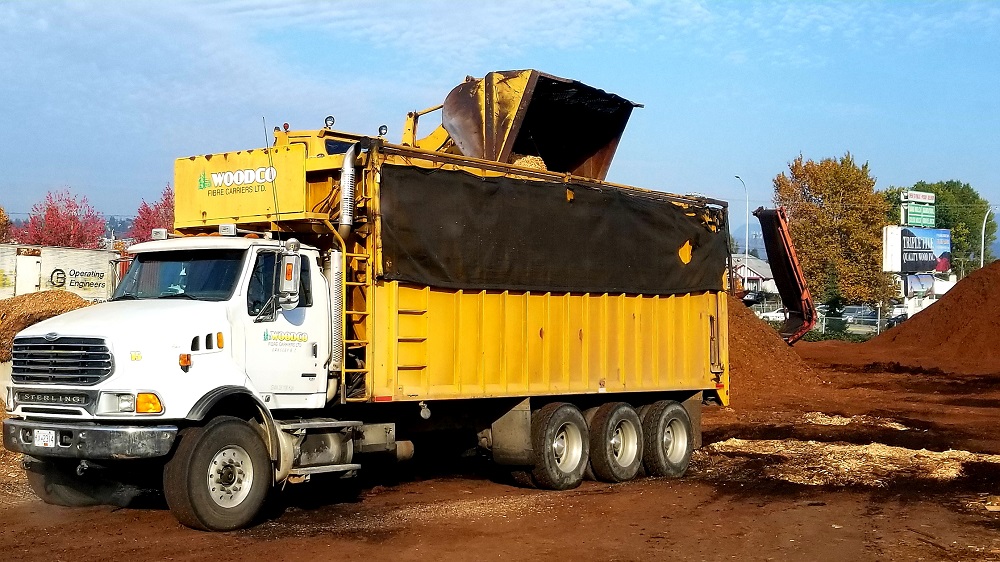 We are able to deliver 40 to 65 cubic yards of: Bark Mulch, Playground Wood Chips, Hog Fuel, Cedar Wood Chips, Trail Wood Chips, Wood Shavings and Sawdust with out Tri axle Push-out Truck.
-Ideal to supply larger project needs, this truck pushes it's load out and is able to access most commercial, farming and even some residential areas.
-We deliver daily to the following areas: Surrey, Langley, Cloverdale, Abbotsford, Aldergrove, Maple Ridge, Pitt Meadows, Coquitlam, Port Coquitlam, Port Moody, New Westminster, Burnaby, Delta, Richmond, Vancouver, North Vancouver, West Vancouver and all lower mainland.
Give us a call to get a free quote or to shedule a delivery at 778-867-2275