Feb 15, 2022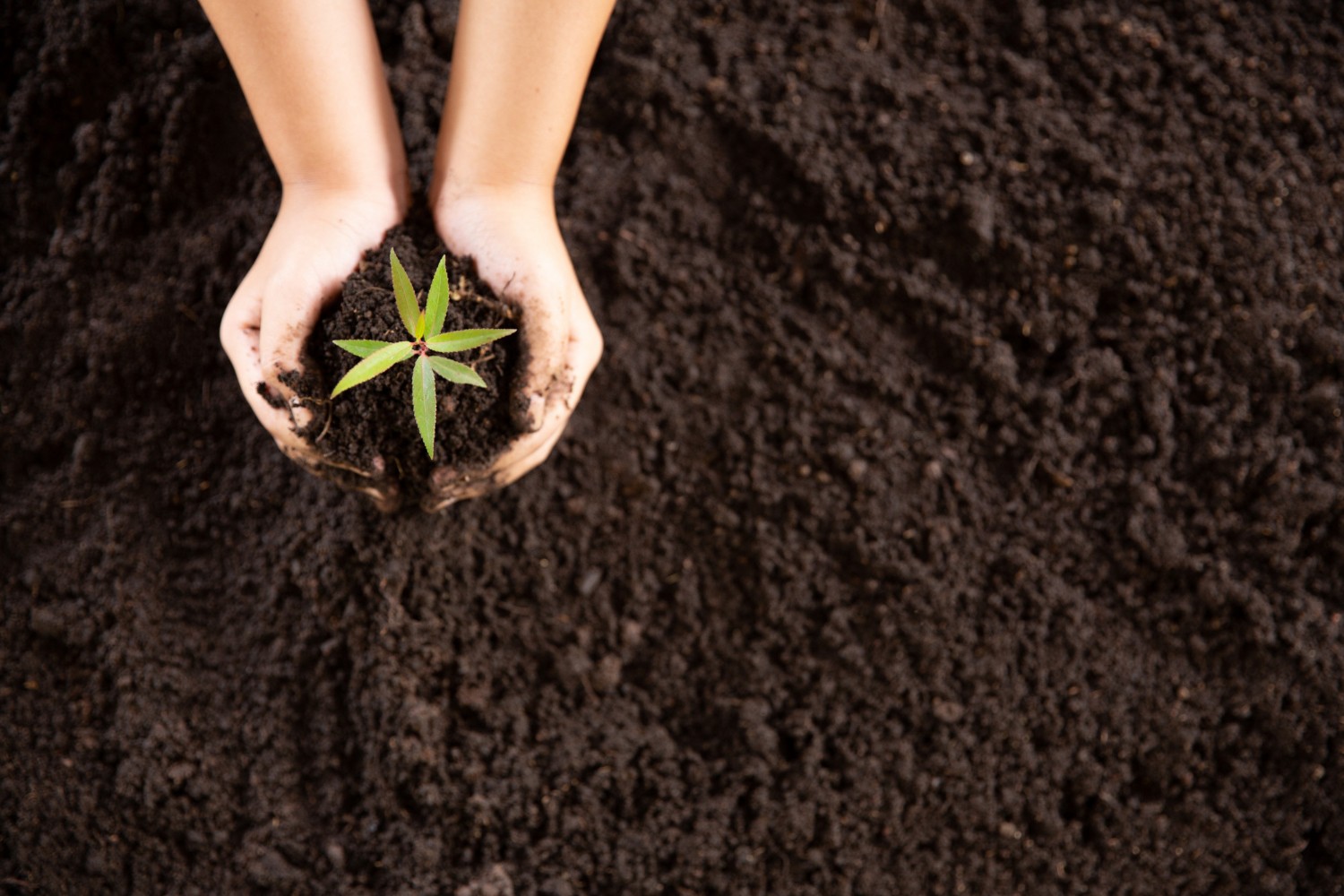 Triple Five provides bulk bag soil delivery that has helped thousands of projects be completed with exceptional quality. Today, we're going to explain why you should choose to buy and use bulk bags of mulch rather than individual bags of it. We'll go over why they're more affordable, why you should buy bulk over individual bags, and why you should choose Triple Five for your mulching and landscaping needs.
Why Are Bulk Bags More Affordable Than Single Mulch Bags?
Bulk bags of mulch or other general material is more affordable because you're paying for everything you need (including the soil) that's separate from the delivery cost being charged afterwards. Most often, when you choose to buy bulk mulch, businesses like ours will include the cost of delivery into the total price, so you'll only have to worry about paying for one thing.
For example, one cubic yard of mulch can cost $27.90. On the other hand,
13 bags of the same Premium Hardwood mulch will cost $50.85 ($3.85 each).
Another reason why bulk bags are so affordable is that they're made out of highly cost-conscious, environmentally friendly packaging. The materials used to create a mulch bag is very eco-friendly and can be recycled, reconditioned, or repurposed for a variety of other activities. It also saves you the trouble of buying more individual plastic bags of mulch. Homeowners can choose different storage or transportation methods to not harm the environment and mitigate their overall waste.
Affordability is a significant factor in choosing to buy bulk mulch over singular bags. Let's go over some more advantages they offer.
Why Is It A Better Option To Choose Bulk Mulch Over Single Bags?
In addition to being more environmentally friendly and cheaper to use/store in the long run, relying on bulk bags of mulch has many other advantages to it.
Bulk mulch bags are often easier to handle than single plastic bags because they're lightweight. This makes it easier to transport them during a landscaping job and is an ideal solution for optimizing your garden's logistics. With that said, if you do need to store them for longer periods of time, the bulk bags are strong and safe enough to store mulch up to a thousand times its weight. You can also have them customized into different sizes or measurements to meet your specific requirements.
The exceptional quality of bulk bags can be traced back to their strict production standards. They lower the chances of contamination with their material and can help mulch last longer if it's properly covered during the winter. They're also really effective in mobile applications and can be stored or transported wherever you wish.
Bulk mulch bags are also fresher than bagged mulch because it has just recently been grounded, left to cure or dyed, and then cured. This makes applying them on garden beds or soil easier and allows for more of the material to be spread around. After it has been grounded and bagged into bulk bags, it's very often sold 3-6 months afterwards, when the material is at its best.
Choose Triple Five to help you maintain your garden this winter!
Why Should You Choose Triple Five For All Your Landscaping Needs?
At Triple Five, we provide a variety of mulch, top soil, and landscaping materials you need to keep your garden clean this winter. Although we primarily operate in the spring and summer, we can still provide mulch for homeowners over the winter.
The bulk mulch bags come in a variety of shapes and sizes. They're ideal for not only mulch but many other materials you may need for your landscaping plans. Bulk bags will typically come in coated and uncoated varieties, depending on your needs. Coated bulk bags are perfect for buying mulch in the winter because they protect the material from the cold and allow it to breathe. Uncoated bulk bags will do the job similarly, but can spoil your mulch if left exposed for too long. Different bulk bags will also often have static or non-static protection to safeguard dangerous or flammable material.
Whatever you may need, Triple Five has you covered with the best landscaping supplies and excellent grade mulch and soil. Contact us now to reserve your next bulk bag of mulch for your landscaping project today!