May 05, 2022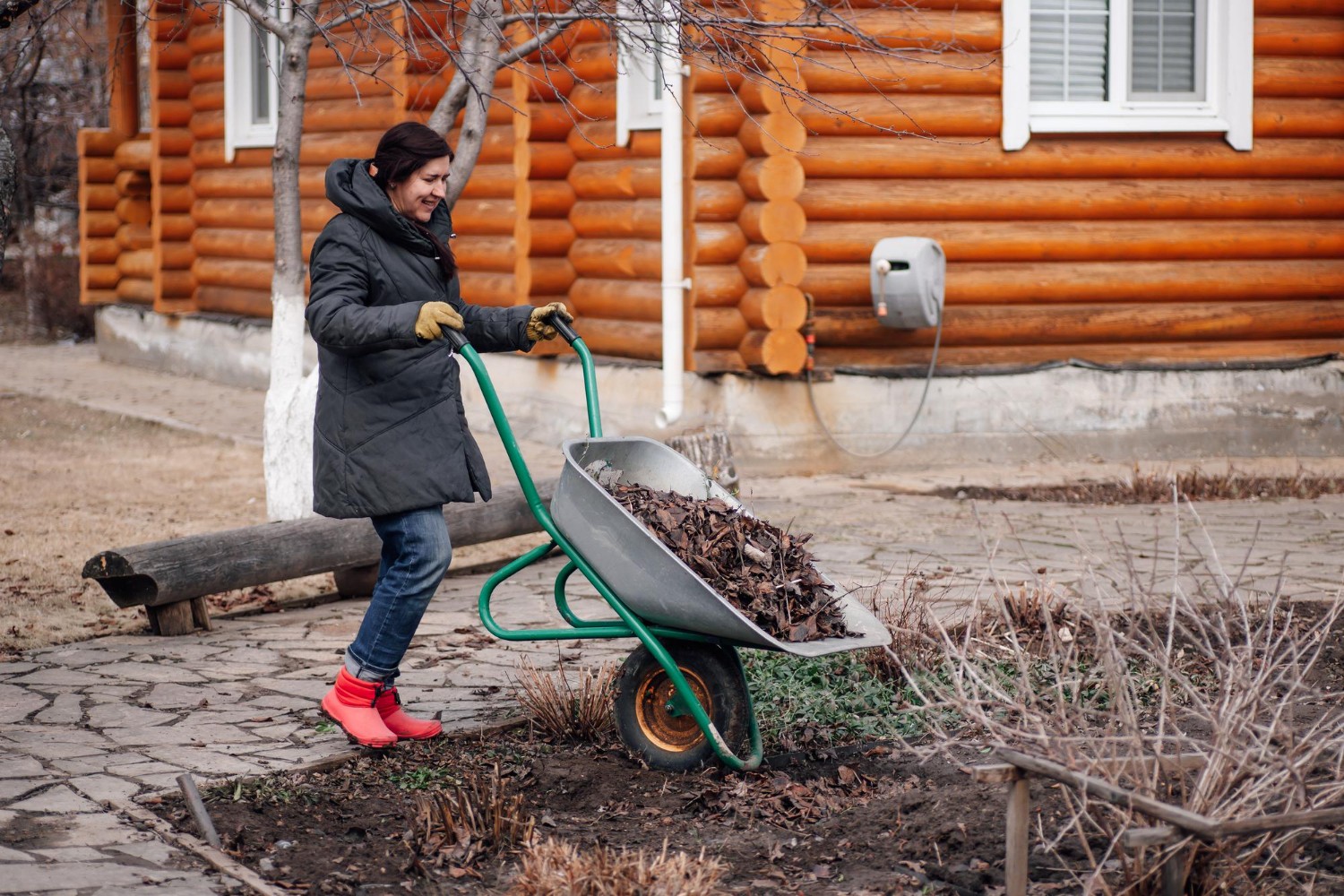 Adding mulch to your large commercial landscape can do wonders for your plants, flowers, shrubbery, and soil. It can lock in more moisture and nutrients during those hot summers while giving your landscape a nice visual appearance. If you're in charge of a commercial project that involves adding mulch to large spaces, you'll need affordable mulch blower rentals to get the job done! If you add too much or too little mulch, it can negatively affect the look and function of your landscape.
If you need great amounts of exceptional mulch for your next big commercial project, rely on Triple Five Quality Wood to provide bulk bag delivery in Vancouver. We sell and deliver landscaping tools, aggregates, topsoil, and bark mulch to enhance the aesthetic of your surrounding landscape and environment.
Our team will help you create green landscapes that will add significant value to your commercial property. Contact us today to inquire about the prices of our bulk bag mulch delivery and bark blower services. We'll make sure the right amounts of mulch are applied to your landscape and avoid wasting material.
How Do I Pick The Right Mulching Material For The Job?
It can be tricky to choose the right mulching material because there are a variety of different types sold on the market. Very often, mulch will come in black, brown, and red colours that can be made to blend in well with certain plants, flowers, and shrubbery. If your landscape has plants with dark foliage or dark green colours, any type of mulch with a specific hue can work in its favour. If you're choosing a mulch colour, pick the material that doesn't work against the shade of other plants, such as your vibrant flowers.
If you can, purchase and apply organic mulch for your commercial landscaping project. Most mulch is composed of natural substances that gradually decompose over time such as bark, wood chips, straw, or pine needles. If the mulch loses colour over time or is not as effective, replace it as needed annually or every two to three years with coarser bark chips.
It's important to remember that not all mulch is created equally. Source your mulching material from a reliable landscaping service to avoid applying material that has unknown substances mixed in. They contain wood chips that are detrimental to other plants or may include weed seeds and grass clippings treated with herbicides. With bulk bags of mulch, we can ensure the material is pure and untainted, allowing for your landscape to easily absorb nutrients and lock in more moisture.
How Do I Calculate How Much Mulch I Need For An Area?
There are many specific ways to calculate how much mulch to use for your landscape. To make your job much easier, we'll make sure to discuss the right measurements of mulch units to add before we make our bulk bag delivery.
If you want to try and calculate how much you need for yourself before contacting us, aim to cover your new landscape area 2 to 3 inches deep in mulching material. The maximum depth you apply for your large commercial space depends on the type of mulch you use. Fine, textured mulch like shredded hardwood shouldn't be more than 3 inches deep. Coarse mulch-like pine bark nuggets allow more air circulation when it's covered 4 inches deep.
The depth of organic mulch applied to a soil bed should be ideal enough to retain moisture and block weeds from growing. In making your calculations, measure the square footage of the soil bed first and then multiply the width by length for square or rectangular landscapes. For rounded soil beds, multiply the radium by itself and do the same for the total by 3.14.
Don't go overboard with the amount of mulch you use. Plants need air to survive and too much mulch can suffocate roots and block out water instead of filtering through to them. It's a common mistake to look out for as rodents can nest in excessive mulch and further damage your plants. Moreover, the plants become prone to drought stress and extremely cold temperatures during the winter.
Most people get their mulch in separate bags they find at their local retailers. Instead of wasting your time and money on buying those, consider contacting us for bulk bagged mulch.
Why Should I Invest In Bulk Mulch Over Bagged Mulch?
Bulk bags of mulch will save you a considerable amount of time and money over the long run. By using individual bags, you'll need to replace them constantly and waste more money trying to get replacements. With bulk bags of mulching material, you'll be able to use what you need in one season and safely store the rest in a shed for the next. You'll also be getting more high-quality mulch than you pay for instead of buying more separate bags every time.
Contact Triple Five Quality Wood today to ask us about our bulk bag mulch delivery services and our bark blower installation. Work with us now to give your commercial landscaping project a healthy and verdant appearance for the upcoming summer season!