Nov 01, 2022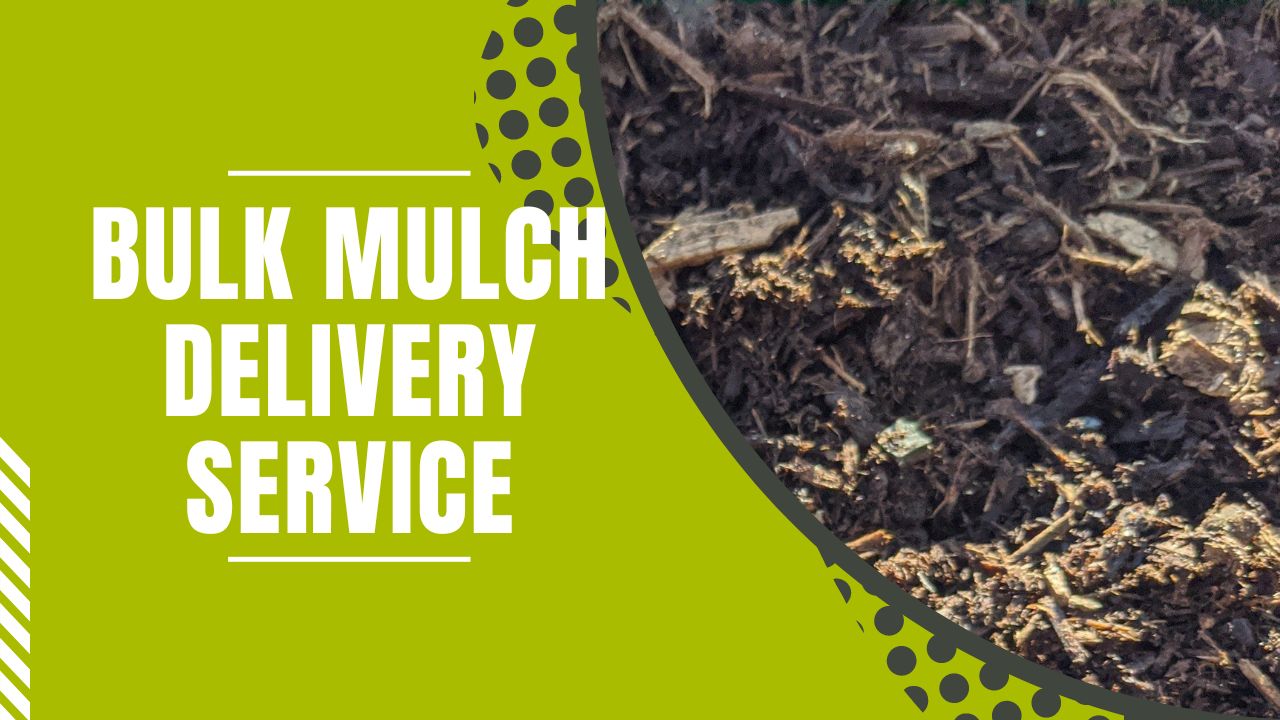 How Do You Get Mulch Delivered?
If you need a large amount of mulching material for your commercial property, Triple Five Quality Wood has you covered with bulk bag delivery services and mulch blower rentals. Our team will provide you with the landscaping tools and mulch resources to thoroughly cover every soil bed on your property. If you or a landscaping team need access to large bulk bags this summer, contact Triple Five today to get all the mulch you could possibly need.
If you want to try and calculate how much you need for yourself before contacting us, aim to cover your new landscape area 2 to 3 inches deep in mulching material. The maximum depth you apply for your large commercial space depends on the type of mulch you use. Fine, textured mulch like shredded hardwood shouldn't be more than 3 inches deep. Coarse mulch-like pine bark nuggets allow more air circulation when it's covered 4 inches deep.
We recommend against going overboard with the amount of mulch you use. Plants need air to survive and too much mulch can suffocate roots and block out water instead of filtering through to them. It's a common mistake to look out for as rodents can nest in excessive mulch and further damage your plants. Moreover, the plants become prone to drought stress and extremely cold temperatures during the winter.
What Type Of Mulch Is Best For Me?
It can be tricky to choose the right mulching material because there are a variety of different types sold on the market. Very often, mulch will come in black, brown, and red colours that can be made to blend in well with certain plants, flowers, and shrubbery. If your landscape has plants with dark foliage or dark green colours, any type of mulch with a specific hue can work in its favour. If you're choosing a mulch colour, pick the material that doesn't work against the shade of other plants, such as your vibrant flowers.
You should also consider using a much coarser mulch, which usually contains large pieces that look great with large trees and shrubs. Alternatively, you can also use a finer mulch with smaller pieces that can complement smaller plants and flowers. However, a heavier mulch with large chunks of wood can lock everything within the soil together, making it less likely to wash away on slopes, where rain can fall easily. Mulch with bigger chunks also decomposes more slowly than other materials.
Most mulch is composed of natural substances that gradually decompose over time such as bark, wood chips, straw, or pine needles. If the mulch loses colour over time or is not as effective, replace it as needed annually or every two to three years with coarser bark chips.
Should I buy Bagged Mulch Or Bulk Mulch?
Bulk bags of mulch will save you a considerable amount of time and money over the long run. In using individual bags, you'll need to replace them constantly due to how much material you'll go through on landscaping projects, and as a result you may find yourself wasting more money trying to purchase replacements. With bulk bags of mulching material, you'll be able to use what you need in one season and safely store the rest in a shed for the next. You'll also be getting more high-quality mulch than you pay for instead of buying more separate bags every time.
Bags that come in bulk formats are better to use for your commercial landscaping project because of their accuracy and the composition of their makeup. You'll be able to customize the amount of mulch you receive in a delivery along with any other required materials in a single order.
Contact Triple Five Quality Wood today to ask us about our bulk bag mulch delivery services and our bark blower installation. Work with us now to give your commercial landscaping project a healthy and verdant appearance for the upcoming summer season!