Nov 30, 2022
Mulch is one of the most important parts of a well-maintained and visually stunning landscape. For managers of a large property, having mulch added to existing soil has as much practical value as good-looking aesthetics. Mulch helps moderate soil moisture and temperature, blocks out weeds, reduces soil compaction, increases microorganism activity, and so much more. As such, there's no better time to rely on a mulch blower supplier that provides fast and easy coverage of mulch on your property.
At Triple Five Quality Wood, we're a trusted topsoil, rock, and mulch supplier service that provides our clients with strong relationships, work satisfaction, and high quality products. We want to help you create the best landscapes that beautify and add significant value to your property. With our mulch blower installation, we'll help you spread around rich mulch material in large areas very quickly.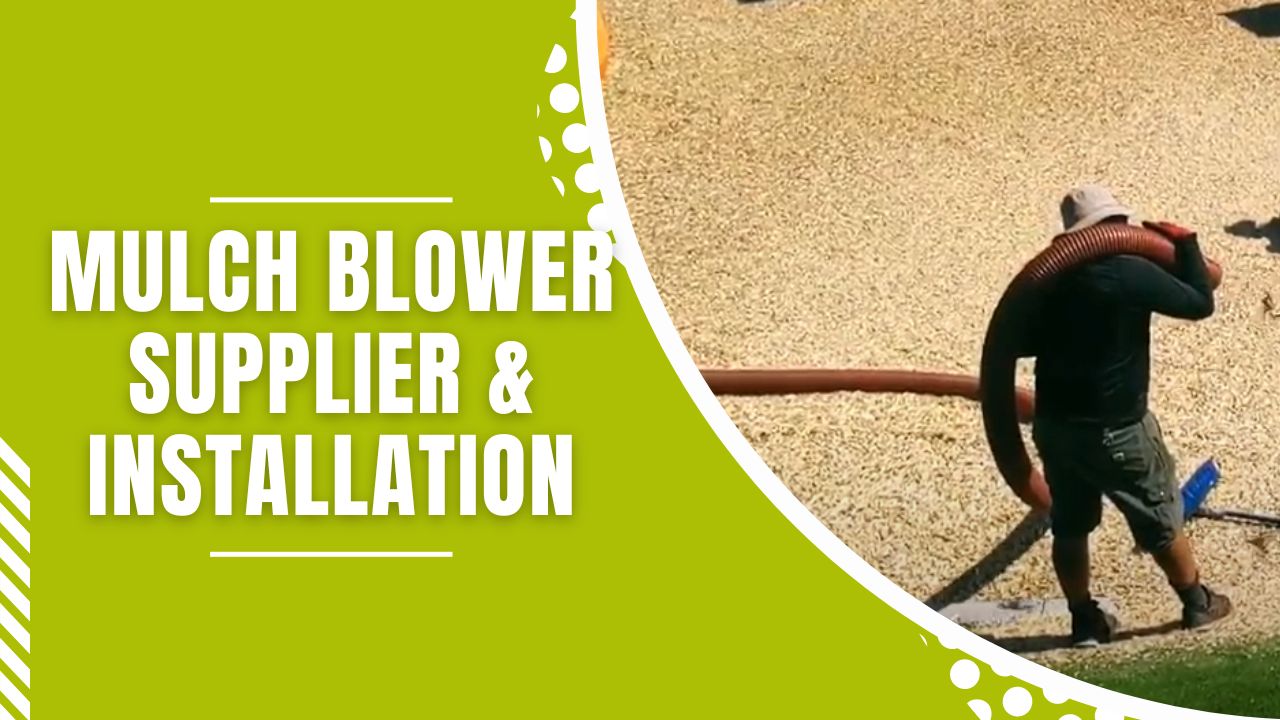 Here are a few reasons why you should strongly consider mulch blowers to easily install mulch across your property.
Mulch Blowers Supply Power & Ease
Mulch blowers are specialized trucks or large machines pulled by a trailer with loads of mulch. It contains a belt system inside that feeds the mulch material toward a set paddle system, which is then directed towards a hose used to apply the material onto the property. High velocity air blows the mulch through the long hose and the mulch flow depends on how light, heavy, and dry the mulch is.
Blower truck hoses are hundreds of feet long and can cover large areas with a uniform, smooth layer of mulch without having to rake it all together. Mulch blowers can be delivered anywhere and offer standardized applications when they're used. Mulch blowers make the application process much easier by spreading only the precise amount of mulch to a space every time. Afterwards, you will notice a uniform and smooth layer of mulch on your business property.
Mulch blower Installation utilizes hoses that are hundreds of feet long that can help reach inaccessible areas of your property. You won't need to transport the material on a wheelbarrow or manually rake or spread the mulch with your hands. Mulch blowers will greatly speed up the overall process.
The Efficiency of Mulch Blowers
Mulch blowers are efficient equipment that helps save you a lot of time landscaping. Mulch can be installed in half the time or even faster with a blower than having an entire crew complete the job by hand. On average, a single person can apply mulch by hand each hour. With a blower, two people can spread as much as 60 yards of mulch per hour or more, spending on the flow speed. As a result, there will be less traffic and disruption on your property's landscape.
Fast installation will not only ensure your soil is protected throughout the winter, but will also help prepare you for spring. Mulch blowers make use of big trucks to deliver fast, superior results with an excellent finish. Mulch blowers also help you avoid excessive landscape damage on your property. Wheelbarrows and heavy foot traffic can tear up your grass and mess up your soil beds. The mulch blower hose is hundreds of feet long and can be used from a distance, without having to walk or transport heavy material.
Rely on Mulch Blower Installation For Your Property!
Our team of mulch blowing specialists will finish your landscaping project quickly, without any added stress or confusion. We will install, clean up, and move ahead when the job is finished. Our mulch blowing equipment will apply mulch with uniform depth and perfect precision, leaving an evenly spread coating.
Our mulch blower installation can be done from a remote distance without disrupting regular business operations or traffic. The blowing equipment can apply a vast amount of mulch quickly in as little as under two hours. You can expect up to 60 yards of mulch spread out within a few hours if you rely on a professional mulch blower installation.
Contact Triple Five Quality Wood if you would like mulch delivery and blower truck service in BC. We offer great customer service and competitive prices available to business owners, landscapers, municipalities, and homeowners. Call us now at 604-328-6355 to ask us about our blower truck rates, quotes, services, and installation queries.