Jan 19, 2023
When it comes to purchasing mulch for your landscaping needs, there are two main options: bulk bag and bagged mulch. Each option has its own unique advantages and disadvantages, and the choice between the two will depend on your specific needs and circumstances.

Triple Five offers Bulk Bag Mulch Delivery that has assisted in completing thousands of projects to exceptional quality. Today, we will discuss the reasons why buying and using bulk bags of mulch is a better choice than individual bags. We will examine the cost-effectiveness, the benefits of buying in bulk and why Triple Five should be your go-to choice for mulching and landscaping needs.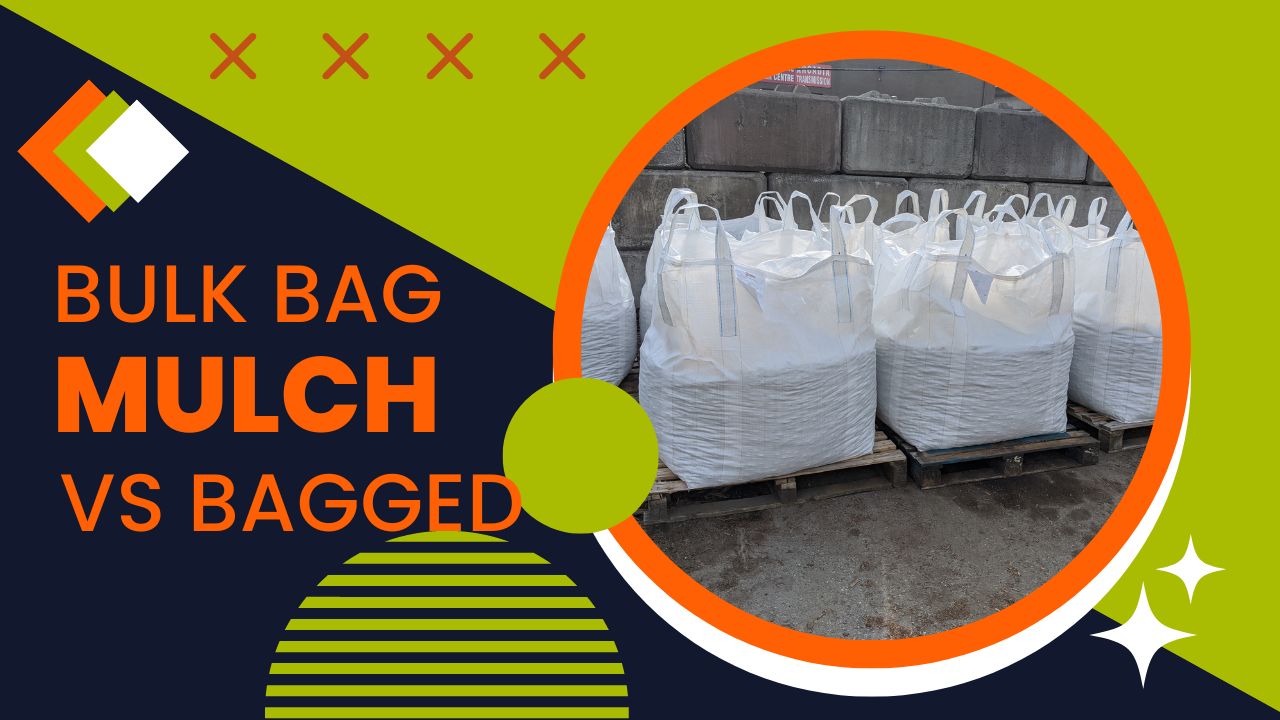 Is Bulk Bag Mulch cheaper than Bagged Mulch?
While both options may seem similar at first glance, there is a significant difference in price between the two. Generally speaking, bulk bag mulch is much cheaper than bagged mulch. This is because bulk bag mulch is sold by the cubic yard, while bagged mulch is sold by the bag. Since a cubic yard of mulch is significantly more than a bag of mulch, bulk bag mulch is much more cost-effective.When purchasing bulk bags of mulch or other materials, the cost is often more economical as it includes not only the product itself but also the cost of delivery. This means that when you choose to buy in bulk, you pay for everything you need in one total cost, rather than having to pay for the product and delivery separately. This can make the process more convenient and budget-friendly.
When to Choose the Bulk Bag Over Bagged
While the price difference between bulk bag and bagged mulch is significant, it is not the only factor to consider when deciding which option to choose. There are also certain situations where one option may be more suitable than the other. If you need a large amount of mulch for a large area, such as a landscaping project, then bulk bag mulch is the better choice. Bulk mulch in large bags is a convenient option for landscaping projects as it is lightweight and easy to transport. This makes it a great solution for managing the logistics of your garden. Additionally, these bags are strong and durable, allowing for long-term storage without compromising the integrity of the mulch. They can also be tailored to fit specific measurements and sizes to suit your needs.
While both bulk bag and bagged mulch have their own unique advantages and disadvantages, when it comes to cost and convenience, bulk bag mulch is the better option. It's more cost-effective, and it's more suitable for large landscaping projects. Whatever you may need, Triple Five has you covered with the best landscaping supplies and excellent grade mulch and soil. Contact us now to reserve your next bulk bag of mulch for your landscaping project today!.