Sep 09, 2021
Remember the feeling of rushing to get the last swing to play with your friends? Some of those times you might have fallen from the excitement of it all, but you weren't hurt at all. That's because playground wood chips saved you from a nasty potential wipeout!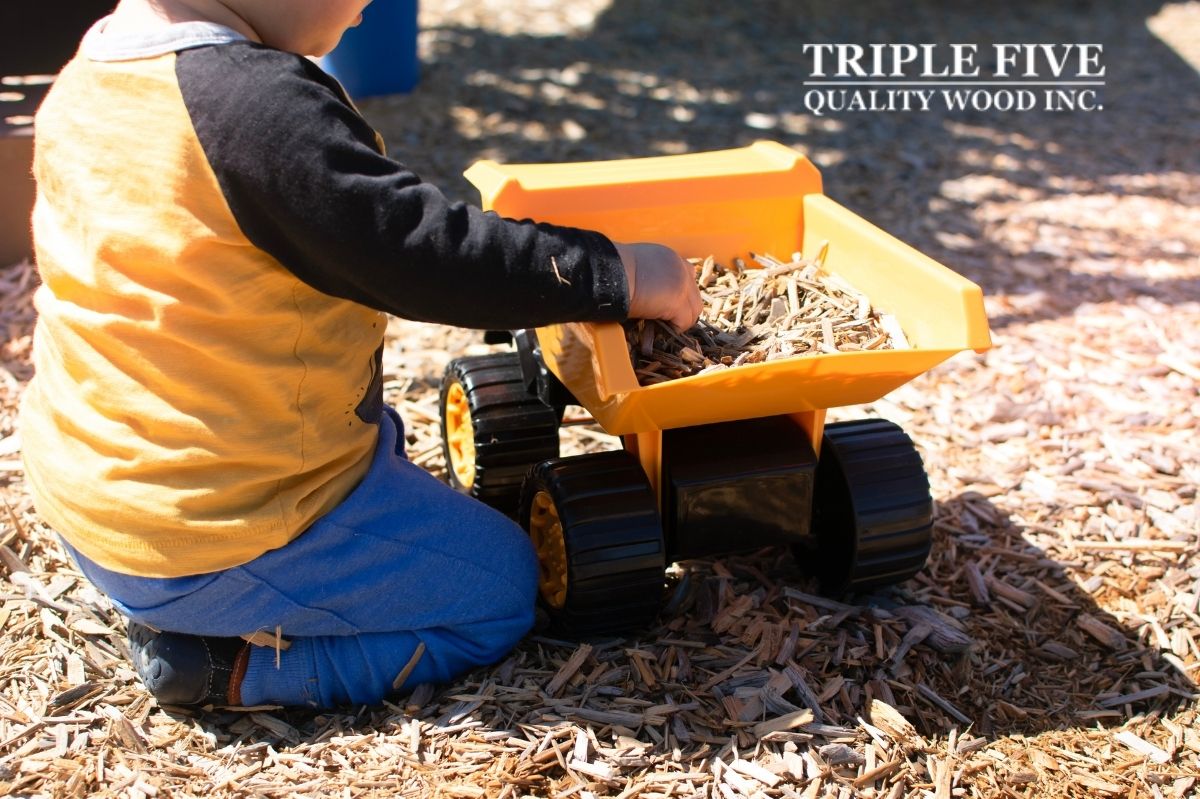 Amongst providing you with superior quality playground wood chips, we also provide you with speedy bulk bag mulch delivery for all your residential, commercial and industrial projects. Our experts at Triple 5 can further advise you on why wood chips are the best options for your spaces!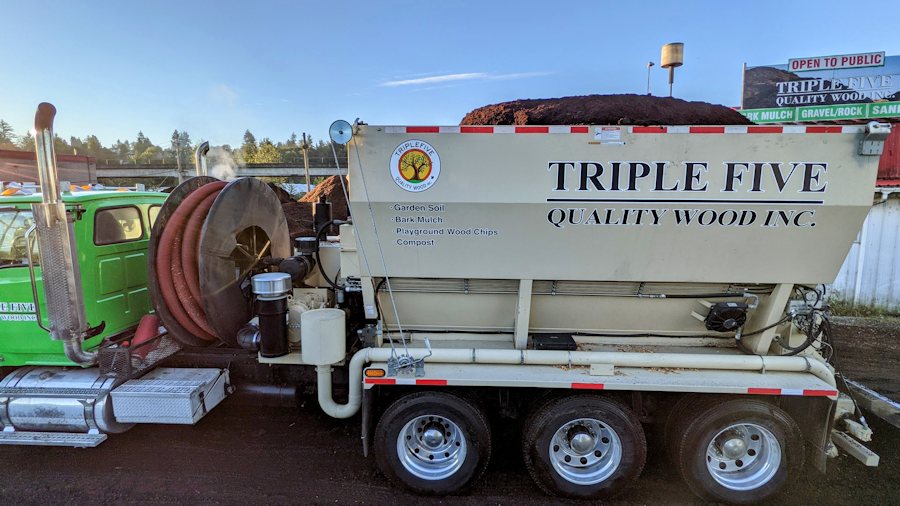 We offer the best prices in the Lower Mainland Area!
Whether you're building a playground for your elementary school or putting a swing in your backyards, there is only one type of surface you should consider - wood chips. At Triple 5 Quality Wood, we provide you with safe playground wood chips in BC that improve the quality and safety of your space, while being affordable and within budget. Here are our budget-friendly prices:
1 Cubic yard $50.00
1/2 Cubic yard $30.00
4 cubic yards (delivery included) $285.00
8 cubic yards (delivery included) $485.00
16 cubic yards (delivery included) $800.00 = best value
Five benefits of implementing wood chips in your playground over any other material
They are one of the most affordable options. Wood chips are one of the cheapest playground covering options when compared to pea gravel and sand. While the price is a very appealing one, that doesn't mean that the quality will be compromised either!
Playground wood chips are easy to install. Compared to poured rubber or rubber tiles, wood chips take under 24 hours to fully install. You can rest assured that just because the job is speedy doesn't mean it makes it less safe for all kids and adults using the space!
Our wood chips are fully certified and tested. When you purchase your playground chips from us, you will be confident knowing that our supplies have gone through a rigorous testing and verification process. Our wood chips have passed all levels of impact absorption testing, material purity and wheelchair access.
Wood chips have superior shock absorption. Wood chips have a much higher cushioning rating due to the wood fibres being absorbent of an individual's body weight. In fact, wood chips have the ability to prevent injuries from heights up to 10 feet while still being sturdy enough to accommodate wheelchairs.
There are no dangerous chemicals released into the air. Because wood playground chips are manufactured from 100% virgin wood fibre, there are no substances that have the potential of rising and polluting the air. Chemicals such as chromated copper arsenate won't be present when your child is having fun on the playground!
Feel comfortable knowing that all questions can be answered by professionals that care, no matter how big or small!
Over 50,000 playgrounds across North America have playground wood chips installed on their surfaces! With schools running in full swing, playgrounds must take the necessary precautions to ensure the safety of all using the space.
If you're responsible for any playground upkeep, whether you are a school administrator, daycare director, park maintenance crew or church manager, our company can help you keep your playgrounds safe! Pick up at our facility in Surrey or order delivery anywhere in the Lower Mainland including Langley, Coquitlam, Burnaby, Vancouver, Richmond, Delta and Maple Ridge. If you want to get your job done accurately and cost-effectively, get in touch with us right away!
To enjoy these and many more benefits, contact our experts right away! We look forward to working with you on your next project - click here to get in your order!